Welcome to our Gallery of pictures – feel free to browse.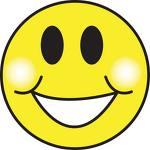 Apologies due to software problems (or something!) the usual gallery page is out of action for the foreseeable future! Shame!
I have however attached some PDF pages showing the photos I took during 2016 and 2017
I hope you'll take the time to have a look and a laugh! See who you can spot! To get back to this page each time press the back arrow at the top left
Are you ready for this ........... Enjoy!
2017

2016

Enjoy the pictures.

That's all for now folks!
If anyone would like copies of any of the photos please let me know.
I would need to make a small charge to cover printing costs