Welcome to The Bridge Centre Keep Fit Class Web Site
Our Keep Fit Classes are held at the Bridge Centre, which is situated at the south side of the market town of Haddington. Haddington lies approximately 23 miles east of Edinburgh. If you click on the map below it will give you details about the whole of East Lothian. It's a beautiful part of the country - enjoy!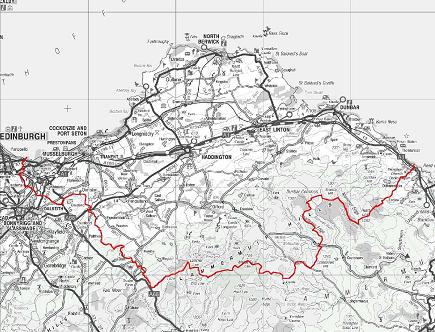 Just click on the map above and you will get into the Multi Maps web site. This will give you several choices of places. To get the exact location of the Bridge Centre just put in the postcode, which is EH41 4DA at the top left corner and the map will open at Haddington, and there we are! We're the red circle!
This Web Site is designed for:
Those who attend the classes
Past members of the classes who have moved away or for other reasons can no longer attend
For other instructors – to pick each other's brains (or is it brawns?)
For anyone interested in any form of fitness
For anyone who maybe can't get to a class, this is for you too

I hope you enjoy looking around the site. Any comments are very welcome. You can email me by using the form on our contacts page.
Website designed by Kath McGonigle
Video by Steven Jalicy
Editing & general backup by Paul McGonigle