Welcome to my Race for Life Page
Feel free to scroll down the page, or you can pick your race from the drop down menu below.
RACE FOR LIFE 2003
Our Race for Life debut started in June 2003. The 4 Musketeers duly started to do a bit of training less than 6 weeks before the race. It was hard - very hard going, but we did it and survived, raising money for a really good cause.

The four Muskateers - left to right - Julie, Kath, Gill and Fiona
SAVE THE CHILDREN RUN on the A1 In Scotland – March 2004
The SAVE THE CHILDREN FUND workers and volunteers decided to have a big fund-raising walk/run Family fun day on the new dual carriageway – the A1, which runs between Haddington and Dunbar, prior to it being open to traffic. For those of you who live 'down south' YES, it is the same A1, which goes all the way to London. Giving directions to friends from London coming to visit us is a doddle! Three of us decided to dress up and run the 12KM race. There was a really good turnout and, although the weather was a bit damp and chilly, the atmosphere amongst everyone was excellent. Fun, and a bit of pain, for a good cause.

Left to right : - Julie, Graeme and Kath
RACE FOR LIFE - May 23rd 2004
Here we go again! Race for Life time again!

Only 2 of the original 4 Musketeers were able to run. We are now called The Santa Fe Tarts (don't ask me to explain that one!) Julie and myself beat our previous year's times and both found it a bit easier going. However, that hill up Arthur's Seat at the beginning – no – in fact, it lasts for over half the race is shall we say, still a nightmare?

Left Julie and Kath on the right
RACE FOR LIFE TIME AGAIN! IT'S NOW 2005!
We're getting old hands at this now! Glutens for punishment! This time 3 of the original Santa Fe Tarts (Julie, Gill and myself) were there, but we had the addition of Vanessa and Rachel.

The weather was not kind this year as it was very cold and wet. However, everyone put on a brave wet face and off we went! We all made it 'round in good time. Congrats to the 'youngsters Vanessa and Rachel, who had put in very little or no practice and both finished in good time. Puts us 'oldies' to shame!
RACE FOR LIFE 2006

This is becoming a habit now. Am trying my best to condense this page! Honest!

The turnout was fantastic with over 8500 running at Hollyrood Park and 27 races being run at the same time at different venues thorughout the country. Good weather, friendly crowd - all beating our previous times. Makes you feel good too!

Left to right : - Kath, Rachel, Vanessa and Julie
RACE FOR LIFE 2007

Yes, it's us again! Only 3 of us running this year. Rachel was looking after the bags this time. Weatherwise - good and the crowd were in good form as usual, although there were noticably less participants this time.
RACE FOR LIFE 2008

This year was a bit different as I was on my own. Rachel was running with the Starbucks Gang (as she works there just now) What a cheery bunch they are! We all ran well although the weather cooled considerably and it started to rain just as we were finishing..

We had our support group as back up though. Left - Right Steven, Jason and Todd. Paul was behind the camera, as usual!

Rachel and Kath in front.
RACE FOR LIFE 2009

This year there was Julie, Vanessa and myself. We decided to have a change of scenery and run at Queensferry instead of Hollyrood Park in Edinburgh. The scenery was beautiful as the views at Hopeton House were wonderful.

The route was very different from our usual and was more of a cross country race.

The weather was very changeable as it poured while we were running - hailstones actually - such is life! The good old Scottish weather!

I have to boast ....... I managed my personal best this year! Wow!
RACE FOR LIFE 2010
Sadly this year due to a nasty ankle injury I was unable to run in the Race for Life!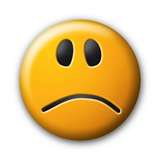 Boo hoo!
However, I did sponsor a couple of other ladies who were entering the race so didn't feel quite so bad!
Hopefully I'll be back on form next year!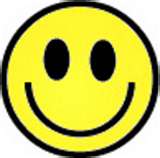 RACE FOR LIFE 2011
Unfortunately, I'm still not back on form but getting there.
I've been advised not to run any races this year . Boo! Definitely see you next year!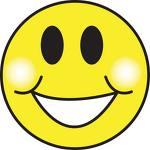 RACE FOR LIFE 2012

I DID IT!!!!!!

Finally back in the running again! Unfortunately I had to run on my own this year as no-one else could make it. Hubby Jim and our border collie Murphy came as my support team. Back at Hopetoun House again for the cross country run in the freezing cold - but at least it didn't rain!

I ran a very fast race which came as a big surprise to me after so long away from running!

Roll on next year!
RACE FOR LIFE 2013

Back again for another Race for Life. This year's preparation was going really well when I came down with the flu'!!!!! Typical! Just 2 weeks before the race. I thought I was going to have to cancel and maybe arrange a private race for myself at a future date.....however I decided that I was fit enough to walk it instead. There's a first time for everything and I power-walked round the course in an amazing 38 mins. If memory serves me well my very first race for Life ... I RAN in 38 mins! Hmmm!

With determination I reached the finish!

With Murphy - part of my support team!